Hello, One & All!
Instead of writing pieces for the "31 Days of October Challenge", this time around.  I came across some pretty cool indoor decorations for Halloween parties.  Maybe, some of them will inspire you.  Enjoy!
I know, I know… I swore I wouldn't do any more spider stuff, but this is a pretty freaky way to meet your guest, huh?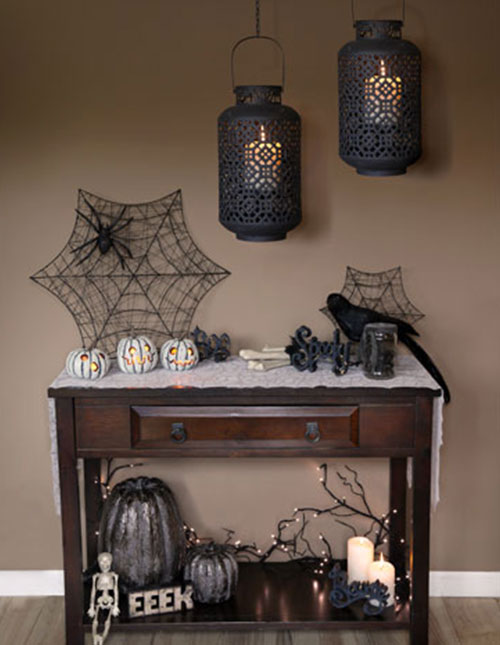 Sorry, I can't avoid all things spiders.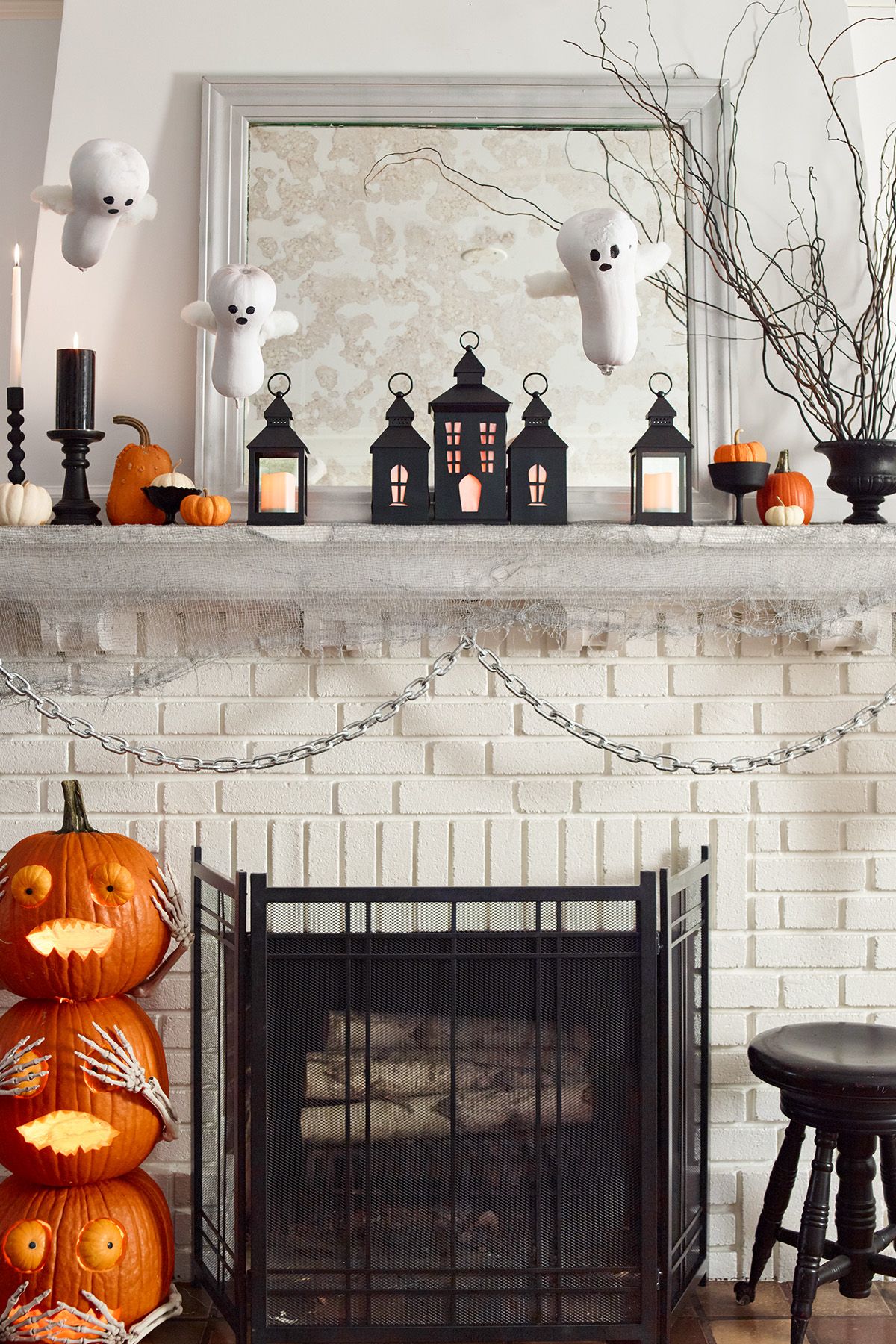 I really like the pumpkins over to the left.  "Hear no evil, see no evil, speak no evil."  Too cute!
Pretty cool idea, but I wouldn't want to lose my dining room for more than 2 days and this looks like it took a week to put together.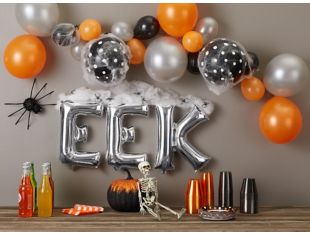 I can go with this… It seems fairly simple and if you want to lose the spider, by all means… Toss it out.
Another fairly simple idea.  Look how great this all looks!
If you really want to freak your guest out… This ought to do it.  LOL!
This one, in particular, is my favorite… I personally love bats.  (Yes, I really do).
If you are sick of all the orange stuff, there are alternatives.
I'm a real fan of this one!  However, I don't live in the Adams Family house,  I personally wouldn't know where to put all this stuff, but… Dang!  If I had money for the house and furniture, I'd buy the rest of the decorations.  LOL!  (Minor details).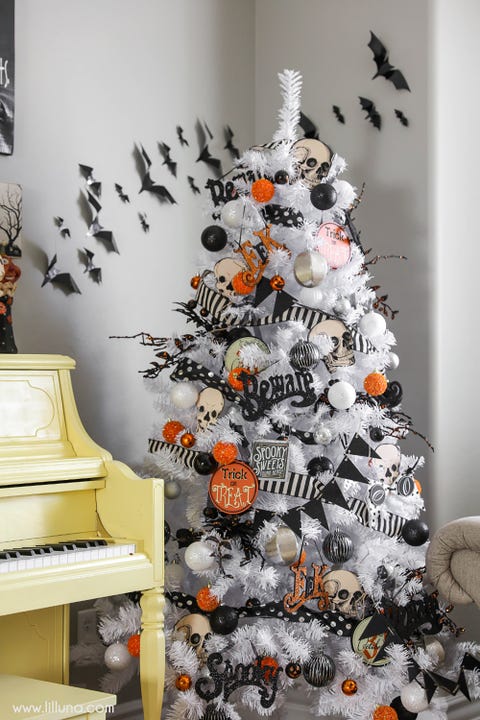 I thought this was pretty cute too. Especially fun for little kids.
Notice the gallon milk bottle idea?  How cool is that?  
~*~
So, this concludes today's Halloween ideas for decorating indoors.  I hope if you are throwing a party, you were inspired by some of these.
Take Care & God Bless,
Beckie
BC 2019
Photo's Provided by Pinterest and Google Images.
Note:  Laura, of "Lauravent69", has been hosting this fun challenge for the entire month of October 2019.  Congratulations on a great idea!