Hello, All!
Happy Monday to Each and Every one of You!  
It's been a couple week's since I've done this series and by now you all pretty much know the reason why I had stopped.  Yes, "The Migraine From Hell!"  I'm very pleased to announce that after downing Tylenol's and sleeping like a cat on/off for the last two weeks, it finally paid off.  It great not seeing through the kaleidoscope anymore!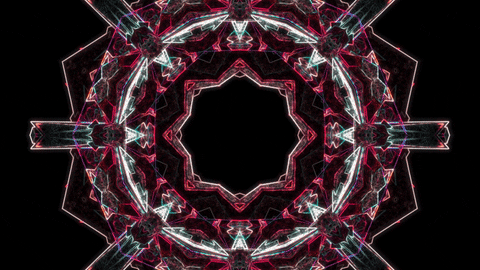 This week I'm coming back with all my series and hopefully enjoying in participating in many bloggers prompts.  However, there is something I must adhere to.  My own limitations.
I realized something very important over the last couple of weeks, and that is… I really don't take all that good of care of myself.  Sure, I meditate 2 times a day, I drink plenty of water and only one cup of coffee per day, but what I really need to do is make sure my overall health is in check.
Today, actually to be honest last Friday, I wrote a list of the following things I need to do in order to watch my overall health and well-being.  The following appointments are to be scheduled today:
Eye Exam.
Physical (blood work and such).
(I know this one doesn't apply to me, but Peanut needs his nails clipped).
It's nearly three years since my eyes were checked, and at least a year and a half since I had blood work done.  
To say the least, I concentrated so much on the mental aspect of my health, that I blatantly ignored the rest of me.  I'm such a dumbass!  A woman my age should have certain check-ups done yearly.
Well, since this migraine crap took place, it really concerned me.  Fact is, it scared me a little too.  It triggered my anxiety and I had to keep fighting off thoughts that I might be having a stroke, I mean that's how painful the whole thing was.  Then it also struck me like a bullet when I read a post by fellow blogger, Renard, of "Renard's World".  I had reblogged it over this past weekend.  You can read it here if you missed it:  https://beckiesmentalmess.wordpress.com/2019/09/28/stop-biting-off-more-than-you-can-chew/
How many of you spend more than 8-10 hours a day online blogging?  
I can honestly admit, prior to being struck down and still trying to keep up with the Jone's so to speak, I was running myself ragged by blogging every day for seven days a week and at least posting a minimum of 3-5 and even 7 posts a day at times.  WTF? Why?  Is it a competition?  Am I that concerned over stats? Was this a job? Did it become a chore?
Besides waking up and taking care of Peanut, making coffee, meditating, and self-care (If I was lucky to be doing that every other day), I sit in front of this laptop writing and reading as much as I could.  Then couldn't understand why my brain was fried.  Again, I'm a dumbass!
This weekend I happened upon a post on Pinterest by "thisisallgoingon.com" -https://www.thisisallgoingon.com/reducing-my-blogging-schedule-a-lesson-in-pacing-for-chronic-pain-sufferers/ 
Duh?  I have chronic knee and back pain and I sit at a computer basically from the time I get up until it's time for me to unwind and go to bed.  This is not healthy for me!  Granted, yes… I'm in massive pain most of the time, but I'm not taking the time I truly need to help my body get stronger.
Some people can handle this all day, every day, but I realized my own limitations.  I've ignored my own health issues because I'm a blog-a-holic!  I have come to the realization that I need to pace myself and make some changes in my own blogging schedule.  
Now, can I pull this off?  Can I actually maintain a schedule?  Damned if I know, but I at least have to try.  I have to take care of my health.  Funny thing is… I know that blogging has helped my mental health in so many countless ways.  Heck, the time that I took off because of a migraine bothered me so much because I felt as if I was missing out on my therapy.  Yes, blogging is my therapy.
I look forward to seeing all my blogging buddies and reading their content and or pieces of work.  I also feel utter guilt when I can't get to read everybody's work.  It's a catch 22.  
How do you pace your blogging schedule?  Do you even have a blogging schedule?  Do you feel as if your addicted to blogging as well?
I'd love to hear your comments on this particular topic, please?  I'm really curious.
Alrighty, Folks!  This concludes Mindfulness Monday ☮️ Make a Change.  I hope you have a sensational week ahead of you!
Take Care & God Bless,
Beckie 💗
BC 2019
Credits: Google Images, Pixabay, Pinterest, Giphy, Renard's World, and, thisisallgoingon.com