I personally don't understand why there is only one week, let alone one month dedicated to suicide awareness and prevention.  We need to bring this to the attention of those who are suffering, the ones that feel that they are all alone.  To educate the people around them the signs of their loved ones and/or friends that are experiencing the hardest thoughts running through their minds.  
If you or someone you love and care about is showing the following signs, please get yourself and/or them the help they need immediately.  
💙 💜 There are so many bloggers in the mental health community that are survivors, so many still suffering from severe depression, and so many more that understand where you have been, or know exactly how difficult it can be to feel alone.  But, no more! 💙 💜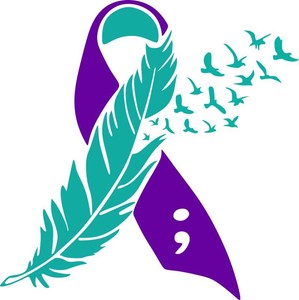 Please show your support for those in need by saying you care and you're not alone… Please, then, reblog this post on your site to show others you truly care for one another. 
I Thank Each and Every One of You For Showing Support On This September 2019, Suicidal Awareness and Prevention.  God Bless You!
💙 Beckie 💜
BC 2019
Credits: Google Images and Pinterest