Happy Friday Everyone! 
How are you all today?  Ready for the 5 O'clock whistle to sound and get this weekend rolling?  If you are can I hear a "Yeah, Baby!" – "Bring it!"
Generally speaking, I don't know why I get so excited over the weekend, it pretty much resembles the rest of the week for me.  However, I know of one person who is really elated that this weekend is here… And, that would be my buddy, Angie of "King Ben's Grandma" – Yes! Once this weekend is over with, her grandson, Ben goes back on the little yellow bus back to school.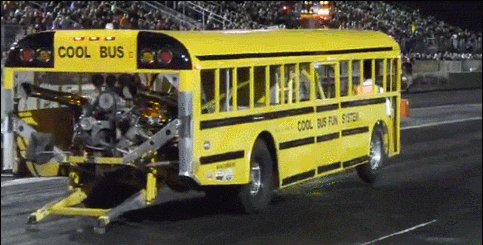 Once that little bus burns rubber out from in front of her house, Angie will be heading back to bed.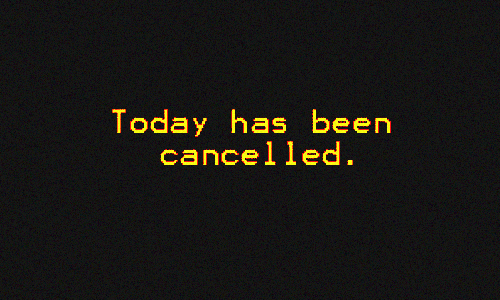 This will be the messaged posted on her site that day.  LOL! Enjoy it, Angie!  You deserve the well-deserved rest. 😴 💤 💤 💤
~*~
Okay, time to share what happened this week…
Sleeps been a little erratic this entire week.  There's no reason for it, with the exception of Tuesday night.  Earlier that day I drank 1 cup of coffee after 1pm, and I turned into a pumpkin overnight.  I was wide awake until 6am, and up by 8:45am.  No intrusive thoughts, but the chronic pain in back and knees are waking me up every chance they get. No use in complaining about it, it is what it is.
After several weeks of thinking to myself about being alone, I finally shared about a decision I finally made on "Mindfulness Monday ☮️ Make a Change" – After years of working on me with regards to my well-being, and mental health… Yours truly is looking at the possibility of at least trying to meet someone.  Ashley of "Mental Health @ Home" recommended a site for people who are looking for companionship, but this site is for people who have mental illnesses/disorders.  https://www.nolongerlonely.com/  – How is it going you may ask?  Umm… It's been a couple of days and I'm not that impressed.  I've had that this song in my head all week.
Good thing I love this song, because I think Peanut is picking up on the lyrics now.  LOL! 😂 🤣
Catherine of "Cyranny's Cove" started a "Spread Kindness Challenge" at the beginning of August.  I was full of gusto and couldn't wait to get started.  You know what helps an awful lot?  To remember picking up stamps to mail kindness.  Duh?  I had two cards, then yesterday decided to pick up more.  At least this time, I remembered to pick up stamps too!
I actually received a lovely handmade card from such a lovely blogger, Nova of "Nova's Namaste 365 Online" – I was so utterly thrilled! I posted it on my site Tuesday morning.  Thank you again, Nova!  You really brightened up my day!
As most of you noticed, Kristian from "The Tales From The Mind of Kristian" and I are working together on another collaborative piece called "Time Travel"  It's been a blast working with Kristian as always.  This is our fourth piece and although we haven't completed it yet, you can read what we have completed so far, here: https://beckiesmentalmess.wordpress.com/2019/08/22/time-travel-a-collaborative-piece-by-beckie-of-beckies-mental-mess-and-kristian-of-tales-from-the-mind-of-kristian-11/
This post would have been finished so much earlier if my PC didn't remind me that it required updates.  Close to two hours later, "Ta-Da" Finally completed.
My roommate, JK, is currently on vacation this week through to September 4th.  It's so strange to have her home because I feel as if I need to keep her company.  Yesterday was the first day we went out together.  Had a nice lunch at our local diner, went shopping, and nearly fainted due to the heatwave we were once again experiencing.  Thank goodness a storm front went through overnight because it's 70 degrees today!  Yay!
~*~
I have no plans for the weekend, (as of yet).  Other than cleaning, laundry, and taking care of Peanuts cage.  That's pretty much it.  Naturally, I will be here as well.  Maybe, check out more of that site that Ashley recommended.  
So, what are your plans for the weekend?  Anything exciting or are you just going to relax and unwind after a full week?  Well, no matter what you do have planned, I hope you have a fantastic weekend!
Take Care & God Bless,
Beckie 💗
BC 2019
Credits: Google Images, Giphy, Pinterest, Youtube