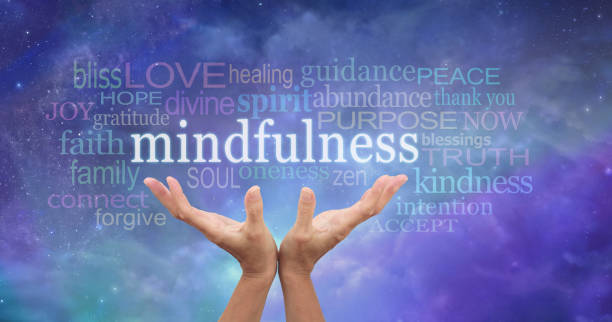 Hello, All!  I'm hoping this post finds you had a pleasant weekend and looking ahead to the upcoming week. 
I'd be lying if I said I was active outside this past weekend.  It was simply way too damn hot out there.  I attempted to go out once, only to let the dog outside.  Within a couple of minutes, I was already dizzy from the heat.  I could blame being on so many different types of medications, but honestly, it was truly dangerous to be outside at all.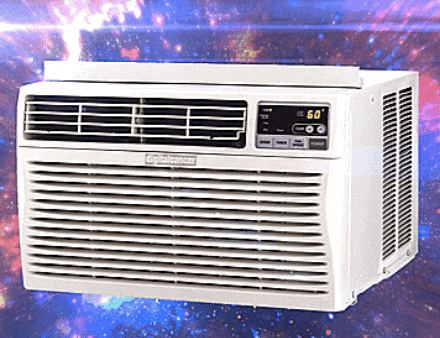 Yup, I had the central air blasting all day and all night!  
Okay, so last week I was talking about this little magazine called "Prevention" Topic: "Walk Away Anxiety" – You can read that post here: https://wordpress.com/post/beckiesmentalmess.blog/28458
Now, my anxiety hasn't been a real problem lately, and I'm so grateful it is kept at bay for now.  However, I was dealing with a depressive cycle that seemed as if it was never going to let go.  I mean, seriously, It had been lasting for nearly 3 & 1/2 months.  Something had to give.
Welcoming Change…
"The current of the river of life moves us.  Awareness of life, beauty, and happiness is the current of the river."
~ Agnes Martin, Artist ~
I took it upon myself to read what this magazine had to say, and although it made some good points, I didn't agree with everything.  I can have an opinion…
The article was written by Selene Yeager.  Selene Yeager is a top-selling professional health and fitness writer who lives what she writes as a NASM certified personal trainer, USA Cycling certified coach.  Nowhere did it state she worked in the mental health field.
The way the magazine and Selene started the article was, Start with an easy walk.  Broken down like this:
Look The Part
Warm Up Well
Make a Plan
Vary Your Walking Surface
Find Your Pace
Watch Your Form
Seek Inspiration
Basically, Put on a good pair of sneakers or other form of comfortable shoes.  Warming up by stretching out and drinking water.  Make a plan, Decide where you want to walk.  Vary your walking surface…  If you live in the city, you have one surface, in the country another. Finding your pace, this depends on if you're in good physical shape or mediocre.  It doesn't touch base on people that have physical health problems.  Watching your form, "Walking is a natural movement, so a good form should feel natural."  – Not if you have back and knee issues.  Hell, to be honest, my natural form looks like I took a dump in my pants for heaven's sake.  I have no choice but to walk with a cane.
The only true thing I got out of this was Seek Inspiration.  After you plan on where you want to begin your walking, concentrate on your surroundings.  In other words… Get out from the walls of your mind, and take in the natural surroundings and allow that to be your soal focus.
This is what finally started working for me, even with a cane.  I read the next entry by authors Elizabeth Bacharach, Kelly Bastone, and Jenessa Connor.  
Try a Meditative Walk:
They dive into recognizing anxiety-inducing thoughts and observing them…But, then to let them go.  By adding walking and taking in the surrounding you're giving yourself a positive distraction as you work through your anxiety. (In my case, depression).
A number of people (including myself) like to listen to music while walking.  However, according to Andy Puddiocombe, a meditation and mindfulness expert and co-founder of the meditation app Headspace.  He claims that by listening to music, audiotapes, or podcasts… You miss out on the head-clearing, stress-reducing power of your walk.  Train in mindfulness by concentrating on your senses.  Sight, Smell, Touch, and Hearing.  
Okay… I began utilizing walking by a means of breaking free of my depression.  Granted, it's July here in New Jersey Land which means it's hot and humid.   I took it upon myself to take these walks early in the morning or early in the evening.  After doing some lite stretches, out the front door I went. (Of course, with my cane).  I'll admit, the first day I did it, I was listening to my music, Billy Joel's "Uptown Girl", made it up to the end of the block, turned around and came back in as the song was finishing.
The next day, I left my music at home, went to the end of the block, made it halfway up the next block, turned around and came back.  This continued both in the morning and early evening until the heatwave hit us.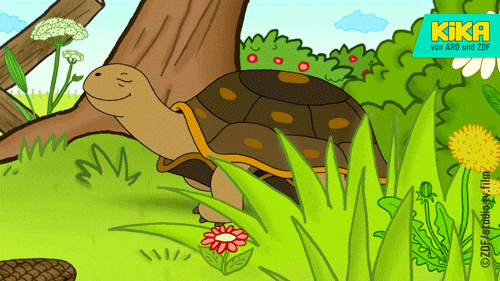 I think this turtle moves faster than I can, but that surprisingly doesn't make a difference.  The real difference came when I realized on Friday… "I've been in a decent mood all week long!"  I wasn't in the dumps, I had only taken one nap all week, I was more motivated, and I just felt at ease.  This was awesome!
Sure my mind was feeling pretty darn good, I wish I could say the same thing about my back and knees.  LOL!  The way I look at it is that I will continue to do this when this heatwave breaks, which is hopefully Tuesday.
In the meantime, I was or should I say attempted to do laps up and down the stairs, but that proved to be more painful than walking.
Another thing took place with this walking twice a day.  I was actually sleeping better.  I even tested out taking only half the medication that I normally do one night, then two nights, and I slept wonderfully.   "Hmm?"  Could it be that this walking was seriously helping me clear my mind? I was feeling happier throughout the week, the best I've felt in months.  I feel more motivated, even my self-care improved.  But… All this changed in one week?
Well, I am facing week 2 as of today.  Yes, it's still pretty hot out there, but hopefully, it will cool off a little by this afternoon.  
My goal is to continue reading more, take the information I read with a grain of salt, and see how I'm feeling after I continue walking.  I'm quite curious to see how I feel on Monday, July 29th.
Before I close, I have a question for you readers…
Have you ever read an article for any type of self-help or improvement that actually worked for you?  If so, please share in the comment section of this post.
Okay, Folks… It's time for me to close.  I do hope that all of you have a wonderful week ahead of you!  Thank you so much for reading.  Part 3, the final part to walking away anxiety/depression will continue next Monday.
Take Care & God Bless,
Beckie 💗
Credits: Google Images, Giphy, Authors Mentioned throughout the post, from Prevention Magazine.