Photo Credit: Unsplash ~ Martin Dawson
Hello, All!  Hope all of you had a pleasant weekend and are ready to conquer the week ahead.  As some of you know, I skipped last weeks "Mindfulness Monday ☮️ Make A Change", the reason behind it was… Well, depression and lack of motivation towards much of anything.  Honestly, sleep was the best I could do.  Pathetic, maybe.  However, we each need to listen to our inner voice when it tells us we need to take a break.
~ 🌊 ~
"You can't stop the waves, but you can learn to surf."
~ Osel Tendzin, Teacher ~
Recently, I was in the supermarket and you know where the rack of magazines are usually in front of you?  As your waiting 'Patiently' to move through the line and load your goods on the conveyer belt, you're stuck there reading stupid rumors on this or that magazine or the Enquirer…  Well, I happened upon a little magazine called "Prevention Guide", I'm sure there have been several issues I never even saw there before because I'm one of those people that become very anxious in a crowded area, and all I have my mind on is "Get Out!"
It just so happens that this little magazine caught my attention because of the title.  "Walk Away Anxiety" – Calm your mind, our 7-day plan.  So, for the lousy $5 bucks, I decided I'd pick it up.  
When I initially got home, I tossed it atop my mail and other mundane things and figured, I'd get to it when I get to it.  Well, Sunday is when I finally got to it.  I'll be honest, as soon as I started reading I found myself a bit discouraged because it was aimed at only women.  "Come on… Men don't suffer depression and/or anxiety?  Really?"  See guys… I'm looking out for you too. 🧐
Sure men and women are different creatures, but when It comes to anxiety and depression it affects us the same in many ways.  We each have our own struggles, worries, home, work, kids… Hell, just plain LIFE in general, am I right?  Of Course, I am!
Alright, now that I got that all cleared up this is what I propose after reading "Prevention Guides"  Walk Away Anxiety.  Instead of writing all the 7 days of "Walk Away Anxiety" as well as helping with depression, I've decided to break this out over the course of the next couple of weeks.  Sound good?
~ 🚶🏻‍♀️ 🚶🏻 ~
"The universe changes; our life is what our thoughts make it." 
~ Marcus Aurelius, Philosopher/Emperor ~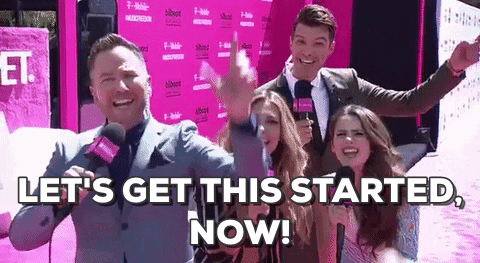 Now,  I for one know how difficult it can be to start something new.  I also know I have other physical issues to contend with, such as a bad back and two-shot knees.  But, I'm willing to try anything to 1.) Help with my depression and anxiety.  2.) Help with improving my overall health.  3.) Find a method in which works and suits me best.
Day 1:
We start with a few stretches, 5-10 minutes should suffice and make sure we have comfortable supportive footwear on.  Also, drink plenty of water to keep you hydrated.
It's here at the beginning of a new program most find it difficult to get started, and like with most things… start off slowly so not to get frustrated right from the start.  You may have good intentions at first, but people that suffer from anxiety/depression can become overwhelmed easily.  So, one step at a time.
Okay, you did some stretching and you are now facing your front door.  Open the front door, and select the direction you prefer to go in.  Again, start off slowly, develop a rhythm, breathe in/out calmly.  Once you get that down, try to utilize your other senses.  Scents and scenery.  Keep walking at a comfortable pace, like a stroll.  Hey, you may want to bring some music along for your stroll.  All of this combined can keep your mind active on what you are doing first hand. 
For those of us that have physical health issues as well, like I do… My Day 1 started off me breaking out my cane.  I chose to do my stretches about 45 minutes after I ate dinner, I also chose to take my walk after 7:30pm because the temperature would be lower than walking around noon time. My music selection was a mix of '70's – '80's rock songs.  LOL!… My stroll consisted of making a right out my front door, and making it to the end of the block and turning around and coming back up the block and back through the front door.  I got to listen to Billy Joel's "Uptown Girl" and that was a wrap!  LOL!  Maybe the next time I can make it up to two songs! Hahaha! 
Sure, this was not a huge accomplishment, but it was a start!   In that short walk/stroll, however, I saw the following:  I took in the pretty gardens my neighbors had planted, and the light breeze felt comfortable.  I passed, or I should say, kids, passed by on their bikes coming back from the pool.  Plus, I also saw a couple of dogs being walked by their owners.  
I came in the house, naturally drank a full glass of water and made my way back upstairs to my bedroom.  I'm not going to lie and say I didn't feel my legs and back straining a little, because that would be a flat out lie indeed.  But, I felt pretty good.  For just that little bit of time, I got outside of my head.
Like I mentioned, I will be sharing certain things with you as I continue to read this magazine "Prevention" – As well as sticking to this regiment of light walking to prepare myself to the next level.  I am being optimistic and hoping that we all gain something positive from this.
Before I close, have you ever attempted something and for no apparent reason, just stopped?  How did it make you feel?
Okay, I am going to close for now.  Next Monday, Part 2.  In the meantime, if you are up to working with me maybe we can share how we are doing with our little strolls throughout the week.  Shall we?
Have a wonderful week ahead of you!
Take Care & God Bless,
Beckie 💗
Credits: Unsplash, Google Images, Pinterest, Giphy, and Prevention Guide Magazine