Hello, Everyone and Happy Friday to All!
I sincerely hope that all that are reading this entry had a better week than I have.  To say this week "Sucked" would be an understatement.  I know, I know… I haven't exactly been in the happiest of moods lately, but this past week was the longest, dragged out, emotionally charged week, I have had in a really long time.
So, What Happened This Past Week?
Last Saturday it was planned after an agonizing week, that my roommate was going to bring her cat "Kadi" to the vet to be put to rest.  Both of us held her while balling our eyes out and telling her what a good little itty bitty kitty cat she was.  The vet's office closed at 1pm, by 12:45pm my roommate backed out at the last minute.  This was because I was able to get Kadi to drink water.  
Last Saturday was also the 14th anniversary of my ex-husband's death. So, that basically set the mood for the entire day.  (Don't worry, I won't go into the full explanation as to why I still to this day, love him).
Sunday, Kadi was getting worse, but the vet wasn't open on Sunday.  I was still in a sour mood over all of this, I decided to go out to the supermarket to food shop and run a few other errands that I needed to take care of.  While at the supermarket, I purchased a dozen yellow roses to try to cheer myself up.  (Did it work, Ah, Hell No!)
Then, Monday came along.  June 10th.  My dreaded birthday.  I went downstairs made coffee and my roommate greeted me with a "Happy Birthday", I then listened to the message on my voice mail from my mother singing, "Happy Birthday" – THE END.  No one in my personal life even acknowledged my birthday.  Brother and Sister can officially go fuck themselves now for sure.  I always acknowledge their birthdays, but they, on the other hand, must hate and loathe me that much, that their fingers must have both been broken that day.  And, none of my personal friends called nor texted me either.
I, therefore, spent the day in bed, sleeping. Heck, it was the perfect day to do this, since it rained all day.  Around midnight while I was sleeping, two of my friends sent a text.  Too bad I was asleep.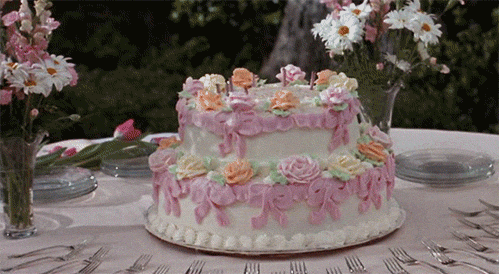 Tuesday came along, and Kadi was much worse.  I mean heck… the poor cat hadn't eaten since the previous Thursday.  But, my roommate held off because she didn't want to ruin my birthday.  (Are you kidding me?) – Don't get me wrong, but that was a sad excuse to keep the poor cat alive.  So, Tuesday evening, we took Kadi to the vets.  I am the worse support system for when a pet has to be put to rest.  Both my roommate and I cried so hard while petting Kadi goodbye.  Later that evening, I was still crying, I think I was overwhelmed by the entire mess from Saturday to Tuesday.
Wednesday then arrived, and I went out to get my roommate flowers.  I thought it was the least I could do.  Heck, I didn't know what else to do in the first place.  But, she was handling the whole situation better than I expected.
Wednesday, I also wrote my series "Working on Us", which certainly didn't go over as well as the first week, so I'm debating whether or not to even continue it.  Heck, everything I wrote this past week was morbid anyway.  "I can't understand why?"  Duh? – So I took a nap.
Thursday, was another day that I tried writing, but my mood was just plain saddened.  I crawled under the covers and took a 2 & 1/2 hour nap.
Friday is going to be filled with cleaning and catching up on all the stuff that didn't get done throughout the entire week.  I'm hoping that today, I can get through it without napping.  LOL! 
Tomorrow night, my roommate and I are going out to dinner.  It's been one heck of a week, and both of us have just about had enough.  
Look, I'm really not doing the "Woe is me" routine, when it came to my birthday, but a simple acknowledgment from my supposed family and friends would have not been that difficult.  I never forget any of my friends birthdays. Again, I even send a message to two ungrateful siblings, but I guarantee… We're finished!  That was the last and final straw with those two.
I also know there could be things that could be a lot worse and I count my blessings that nothing horrendous took place.  I will say this though… I'm looking forward to seeing my psychiatrist next week.  LOL! 
~*~
Okay, now that this Gawd awful week is over… Time to move on, and improve my attitude.  Pick me up, dust myself off, and start all over again.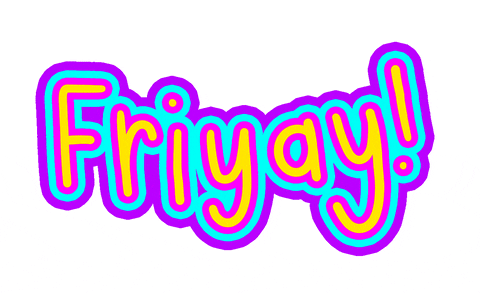 My song of the week:
Here's to the weekend and getting over this week!
Happy Weekend Everyone!
Beckie 💗
Credits: Giphy, Youtube, and Google Images