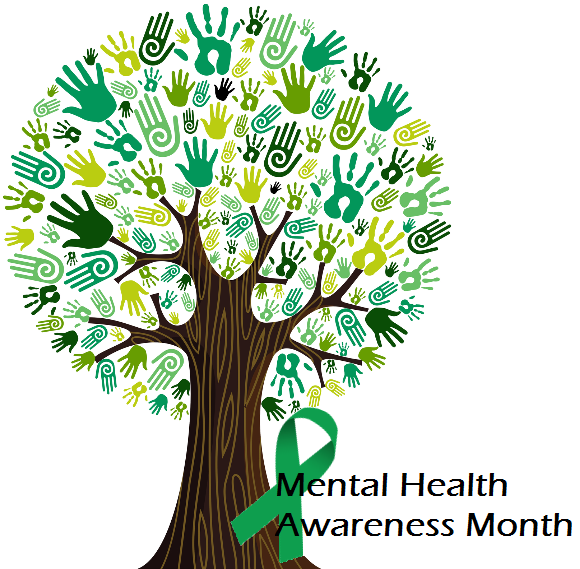 Hello!  Welcome to "Mental Mingling" The Fourth out of five weeks where you get to meet old and new bloggers alike in the mental health community.
I had started this a year ago, and I found that it was a great resource to all bloggers that deal with mental illness/disorders to meet one another, learn about one another's stories, show support toward your fellow blogger, make acquaintances, and in most cases… Make Very Dear Friends! 💚
Week 4, I wish I could say this was another great week for a bunch of old/new bloggers in the Mental Health Comunity sharing their sites this week, but maybe that is my fault.  Not enough "Advertising"  LOL!  Regardless of the reason, I do have a few new people that would like to get out there and meet you all!
May 24, 2019, R.S.V.P.'s Are As Follows:
Tina of "Really Real Blog"
https://reallyrealblog.wordpress.com/
~💚~
Kristy of "Accepting My Mind"
http://Www.acceptingmymind.com
May 17, 2019, R.S.V.P.'s Are As Follows:
Anonymous of "Blurry Thoughts"
~💚~
Natasha of "In My Head"
https://natashaevans.home.blog/
~💚~
Aoifs of "Twenties Tales"
~💚~
Nathan Smith of "My Brain Is Not Broken"
https://mybrainisnotbroken.com/
~💚~
***Jen aka "Grandma Auburn"   (Site not being able to obtain)
~💚~
***https://mentalhealthawareness.new.blog/  (Site not being able to obtain)
~💚~
Jean of "One Fierce Voice"
https://onefiercevoice.wordpress.com/
~💚~
Selena of "Cooking With Klonopin"
https://cookingwithklonopin.wordpress.com/
~💚~
Pat of "Child of God"
***https://godandidiotblog.wordpress.com/  (Site not able to obtain)
~💚~
Sarah Mullican of "Between Two Poles"  (Site not able to obtain)
***https://betweentowpoles21.com/
May 10, 2019, R.S.V.P.'s Are As Follows:
Nova of "Nova's Namaste 365 Online"
https:/mynamaste365oline.blog
~💚~
Clive of "Bipolar? It's Not All Doom and Gloom"
https://clivewebb65.blog/home/
~💚~
Penny of "Penny Wilson Writes"
https://pennywilsonwrites.com/
~💚~
Wrae M. Sanders of "One Blog. One Day At A Time"
http://www.wraemeredithblogs.wordpress.com/
~💚~
Johnzelle of "Perfectly Imperfect"
Feel free to feature my MH blog in an edition. PanoramicCounseling.com/blog
~💚~
Melanie C. of "Sparks From a Combustible Mind"
~💚~
Maranda Russell of "Maranda Russell"
~💚~
Toni of "Lady of The Lake NC"
~💚~
Carissa of "Becoming The Very Best You"
&
~💚~
Casey Elizabeth Dennis of "This Bipolar Brat"
~💚~
Nida Elley of "Love Lorn. Me"
~💚~
Christina of "Sea of Wordsx"
~💚~
Astrid of "Astridetal"
~💚~
Lavender of "Lavender and Levity"
May 3, 2019, R.S.V.P.'s Are As Follows:
Barb of  "Bipolar Barb"
http://bipolarbarb.com
~💚~
Ashley of "Mental Health @ Home"
https://mentalhealthathome.wordpress.com
~💚~
Angela of "I Am My Own Island"
~*~
Ummi of "Too Sweet Site"
~💚~
Smita aka dharkanein of "My Expressions"
~💚~
Liz of "My Well Being And Learning Journey"
https://mywellbeingandlearningjourney.wordpress.com
~💚~
Candace of "Revenge of Eve"
Alright, Folks, if you would like to partake in the meet & greet, "Mental Mingling"  follow the very simple rules below.  Next post will be on Friday, May 31, 2019. So, please R.S.V.P. by May 30, 2019, 8PM EST USA.
Rules:
In the COMMENT SECTION OF THIS POST  Please give your name, the name of your blog, and the link to your blog.  Can't get any easier than that!
With each passing week, I will be adding names of bloggers that all belong within the Mental Health Community.  I hope to see you here, and I'm almost certain others would love to meet you as well!
Take Care & God Bless!
Beckie 💚
For the Bloggers sites that aren't able to be obtained, if you were one who submitted your name, please make the correction in order for everyone to get to know you.💚
(Please Share this post in order for more invites to be sent. Thank you!)