Hello, All! 
Okay, I didn't take too many pictures myself because of the lighting in the theatre turning them into glowing blobs.  LOL!  So, I will show some of them via Google Images.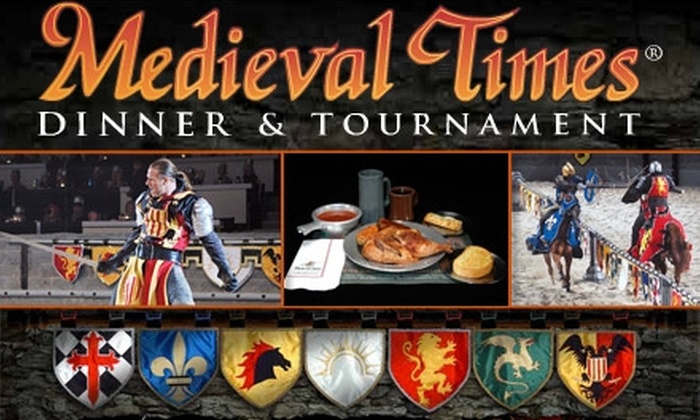 First off, I went to this dinner/tournament 30 years ago.  Nothing has changed in that 30-year period.  Same show, same food.  But, I will express this.  My friend TJ's son outdid himself for her 50th Birthday.  He rented a limo bus, had games included, lots of alcoholic drinks, which obviously I was not partaking in.  Thank goodness for bottled water.
Other than my friend TJ, we knew only 4 other people other than our small group of 4. My roommate, JT, LG, and me.  The rest of the people we had no clue who they were, and this was being in a group of 27 people. 
Here is the Birthday girl herself all dressed up in her Queen attire.
She looked and felt amazing on her special day and I couldn't have been happier for her.
I would have added the picture of the two of us together, but my roommate has it on her phone and still hasn't forwarded to me after asking over 7 times.  OYE!  🙄 
Okay, I will share some of the show with you (again, via Google Images)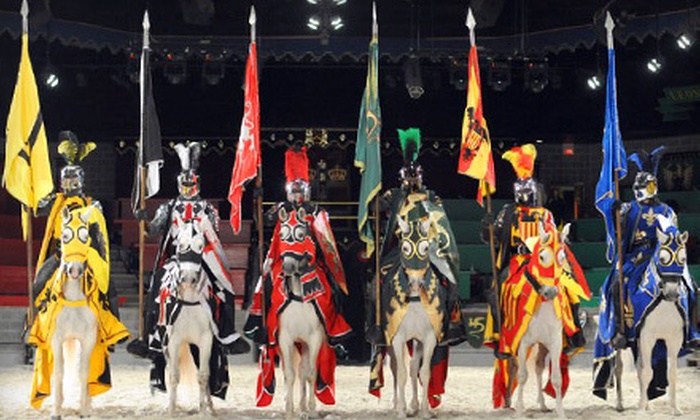 We were the Yellow Knight team.  (He lost in the first round).  LOL!
The meal consists of roasted chicken, half baked potato, half ear of corn, a slice of garlic toast, tomato soup.  Desert was a dixie cup of vanilla ice cream.
The horses were magnificently gorgeous and definitely well taken care of.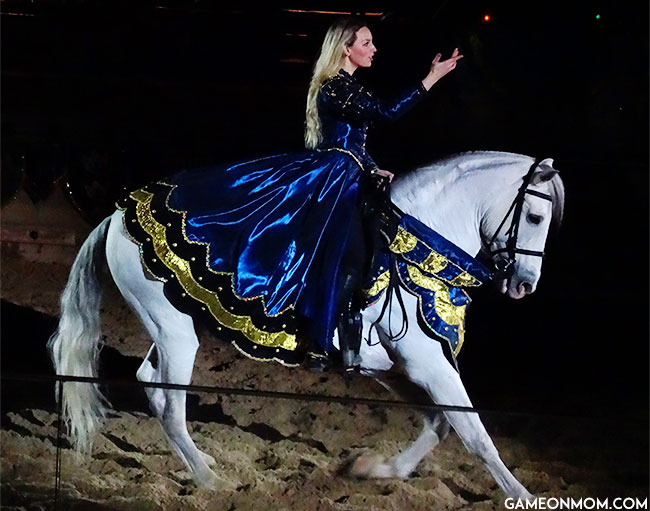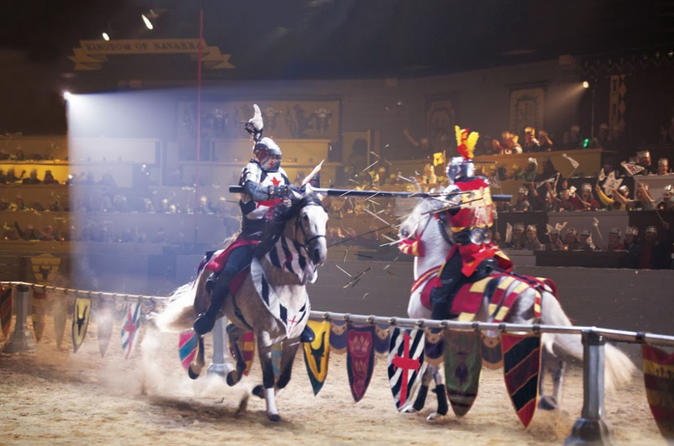 I have to be honest though.  Although it was a wonderful Birthday celebration for my friend TJ, I was a bit uncomfortable.  The crowds were overwhelming to me, too many stairs to get up to our cramp sitting area, and the noise level was overkill.  I was actually quite pleased when the event was over.  It also made me uncomfortable to be surrounded by just about everyone drinking alcohol, the smell was making me a bit nauseated. 
By the time we made it home last night, I was done.  My legs and back hurt so much, and I felt like I was sitting in a brewery for 8 hours.  It's not easy being around all of that when you're a recovering alcoholic.  Note, I have absolutely no desire to drink again, but the smell of it really got to me.
I couldn't wait to climb the stairs and take a shower and go to bed.  I may be considered a "Party Pooper" but I was simply not well-equipped to handle all the hoopla.
One thing that was the best part of the day was the weather.  It was the perfect Spring day.  High 70's, sunny, and all the trees were lush with blossoming flowers.  
Another thing that sort of hit me, or more or less was a trigger to me was remembering my own turning 50 years-old.  That was when my entire family left me behind in transitional housing for the homeless.  The original plan was I was moving with all of them to Florida.  The same week of my birthday not one person including my own mother even bothered to call to wish me a Happy Birthday.  I spent my birthday alone in my room, crying.  
Yesterday, I was sort of emotional,  I kept thinking about how one family could be so loving, and my family could be so damn harsh.  I really quite never got over that, nor have I ever really forgiven my mother for the hurt she caused me three years ago.
But, that is neither here nor there, and nothing can be done about something from the past.
~*~
Okay, enough of "woe is me" … Moving forward!  Today is the day I finally started the new healthier living lifestyle.  I went to the supermarket and avoided all the usual stuff I would pick up, and bought nothing but healthy things.  Stuff to make salads, yogurts, rice cakes, brown rice, chicken, and mandarin oranges.  I even picked up vitamins.
I cleaned out the refrigerator and placed all my healthy stuff inside.  I felt a sense of empowerment and feeling better knowing that I am going to make this happen if it kills me. I was going to go for a walk today but figured I did plenty of that yesterday with all the stairs involved.  I needed to give my back and knees a little bit of a rest.  LOL!  Tomorrow is always a new day.
So, there you have it.  The weekend is over!  Here's to moving forward and regain a positive outlook.  Let bygones be just that, left in the past.
I look so forward to tomorrow.  I really missed being here with you all!
Did you do anything special this weekend, or just enjoy chillaxing?
Take Care & God Bless,
Beckie 💗