Hello, and Happy Friday to each and every one of you!  We Made It!!!
I for one, am truly pleased this week is finally wrapping up.  Don't get me wrong, it wasn't entirely rough, it had its good moments.  However, I was running on fumes for so long… I basically lost my mind a bit yesterday.  Which by now, I'm sure most of you have read yesterdays rant.
To be honest, most of this week is a blur. 
This, being the main reason for my week being a blur.
Okay… What else happened this week:
Last Saturday was glorious, and I mean absolutely amazing weather wise.  I opened all the windows and was a cleaning freak of nature.  I blasted some of my favorite rock bands and sang along with them to the point, that I am sure I made my neighbor's ears bleed.  I might have heard a cat off in the distance crying, but screw it!  I was in my element. 
Sunday… No recollection.  
Monday, Was on the phone for most of the morning taking care of scheduling the new internet network and disposing of the other one for my mother down in Florida.  Thank goodness that went pretty smooth, and Yay!  The invoice per month has dropped $10 a month.  (Hey, every dime counts on a fixed income).
The Townhouse Association, pre-scheduled an appointment for the water meter to be changed out.  Because it was in a closet, Everything that my roommate had stuffed from floor to ceiling had to be removed and placed in the middle of the living room.  (It's Friday, all stuff remains in the middle of the living room).  Note: my roommate will probably get to cleaning this mess up, maybe… in another month or so. (I'm thinking… July).  LOL!
Wednesday, my roommate had to have a procedure done and would be placed under anesthesia which required me to drive her home.  While the said procedure was taking place, I had her car and raced to get errands done.  All I've gotta say about that is… 'Damn, I'm good!'  5 places to go to, and completed just in time to pick her up.  1&1/2 hours and with school bus traffic.  
Thursday, the only day of the week I seriously cared about was seeing my psychiatrist.  After a long conversation about my insomnia, tension from not sleeping, and the trichotillomania, she and I went over tweaking all my medications, by upping the dosage on most and adding a small dosage of Seroquel back into the mix.  (That part was upsetting to me, I seriously didn't want to go back on that stuff again).  However, the outcome was…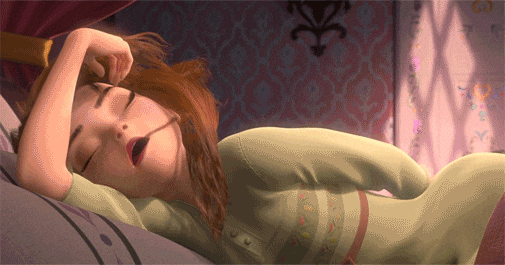 SLEEP! At Last!
I know I have to make some of my own adjustments and cut the Clonazepam back down to the regular dosage if I'm taking Seroquel too.  I fell asleep around 12am (I think) and woke up at 12:10pm this afternoon.  I want to sleep, not to be in a coma. I've already contacted my psychiatrist to tell her that I'm cutting the one medication down to keep her in the loop.  
Currently, it's a little after 2-ish pm EST, and I'm still very groggy.  I'm also taking it into consideration that the weather is yucky outside and could be adding to me feeling this way.  But, in all fairness, only after sleeping 9&1/2 hours from Sunday to Thursday, I'm kind of surprised I woke up at all.
This weekend I have no plans whatsoever, which means I can catch up on reading and the stuff I've been working on for a couple of weeks.  I also hope that my sleep regulates back to normal over this period of time.
I also just want to add one more thing before I close… I want to express my sincerest gratitude and thanks to all of you that have been coaching me, giving me ideas, advice, and just plain supporting me through all of this.  I can't even begin to tell you how grateful I am to all of you!
So, what do you have planned for the weekend? 
Take Care & God Bless!
Beckie 💗
Credits: Google Images & Giphy