Hello, Friends!
I hope this post finds you all healthy and happy on this Hump Day! 🐫  We're halfway through the week and it's been moving at a rather fast clip for me.  Not complaining one bit.
Since last weeks post of "Working on Me", I have done fairly decent at holding my own when it comes to Not feasting on my nails.  So far, the idea of writing the first thing that pops into my head when this compulsive behavior is somehow working.  Kudo's to me!  LOL!  
Seriously, I had my doubts in the beginning, but it really is assisting me in more ways than one.  
Infections have cleared up.
I feel as if my creative juices are flowing.  By this I mean, ideas, writing, crafts, plants, etc…
By simply jotting down these thoughts, words, and things to even do… such as other goals.  I've been more relaxed.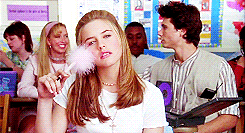 Although I may be more relaxed,  my sleeping patterns are all screwed up.  Yes, again!  I know, I sound like a broken record when I bring this up (at least every month), but it really has me experiencing massive highs and even more lows than normal.
Thank goodness I see my psychiatrist this Thursday.  It will be the first time in two months since I saw her last.  Our last visit was to increase my Lamictal during the day.  The Clonazepam seemed to have helped in the beginning but now feels like it's failing me. All these medications and I still can't get to sleep!
Tomorrow, I'm finally ordering Ashley's, of (Mental Health @ Home)'s new book.
I want to discuss all of these issues with my psychiatrist on Thursday so badly because I'm taking all of these medications, and I lay in bed like a flounder out of the water. (Then again, any fish out of water probably would be lying there dead), but that's neither here nor there.  LOL!   By purchasing Ashley's book, I want to better educate myself as to what these medications are doing or lack of doing for me.
To be honest, if it were up to me… I wouldn't take all this crap.  But, I know realistically, that ain't gonna ever happen.
This is what I feel like every day!  This is not good! Something has to give!
I am actually posting this a day ahead of schedule because I have several appointments and errands to run tomorrow.  And, naturally, it's supposed to be the crappiest day weather-wise for the week. Damn! 😳
  This is not me. Other people in New Jersey Land go completely brain dead on the roads when the slightest of a sprinkling lands on the windshields.  LOL! 
On another note, It's April!  (That's in case you have forgotten), Come April 14th., begins my eating healthier plan.  Along with adding walking.  This is another reason for me wanting to discuss all the medications with my psychiatrist.  In the last three years, I have gained so much weight due to medications that make me crave everything in site.  Heck, Peanut's food isn't really safe, it looks like trail mix with a hint of orange flavoring.  The bird eats healthier than I do.  Something terribly wrong with this picture.
I look at it this way… I'm not getting any younger, my knees and back need to be in shape in order to face the inevitable knee replacement surgery down the road, and I would like to actually feel better about myself and appearance as well.
So, there have been improvements in some areas of my life, and have many more to work on.  As I always say… "I'm a work in progress". 
Okay, I think this concludes this week of, "Working on Me" (Self-Help).  Before I close though, I'd like to ask my readers, Yes, you… the following question.
Are you currently working on your own self-help/improving your lifestyle?  If so, how are you going about it?  Any pointers that you can share with me?
Thank you for reading, and I hope you all have a wonderful day/evening!
Take Care & God Bless!
Beckie 💗
Credit: Google Images, Giphy, and "Mental Health @ Home"