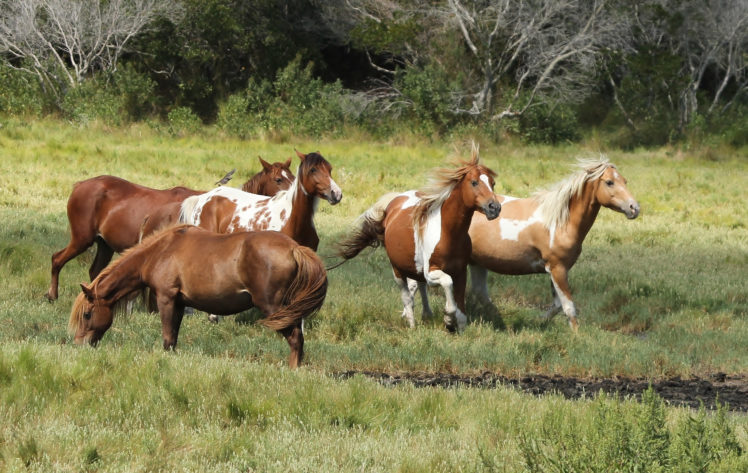 ~ Wild Ponies ~
Wild Ponies of Assateague Island
hooves pounding the sands
and shoreline tall grass.
Galloping wildly amongst fleecy clouds above,
the oceans foaming spray
whinnying as they pass.
A parade of tossing manes, flying by
tails dancing in the wind…
The fiery freedom gleams in their eyes.
BC 2019
Inspired by dreaming last night of Chincoteague Island, Virginia., last night.  I use to frequent there often, and the sight of these beautiful creatures simply took your breath away. 
Photo Credit: Google Images