Hello, One & All!  Happy March 2019 & Happy Saturday!
Hope all of you had a pleasant week and are planning on having a great weekend.  
Overall, this past week was pretty damn good.  For starter's, I had no appointments.  No more shots in the knees!  Yay!  In fact, the only appointment scheduled for March is my therapist and that's not until the 19th., of the month.
My lousy cold finally went away, thank goodness.  That was dragging me down and making me very cranky.  I don't handle being cranky well at all.  Once it passed, I couldn't sit still, (with the exception of being here on my laptop).  
Wednesday, I had written my series "Working on Me" – (Self-Help), and it was more towards asking other blogger buddies for their advice on an issue I have been dealing with for some time now.  The issue was that of my roommate and the cleanliness of the house.  The following bloggers were an amazing source of help to me, and I'd like to show them some love by mentioning them.  If you haven't checked out their blogs, please make a point of doing so. 
Mental Health @ Home
Express The Gabbiness
Penny Wilson Writes
King Ben's Grandma
Emotional Notions
Child of God
Thank you, All for all of your advice and comments, because of the guidance you assisted me with, things really turned around for the better.  My roommate and I cleaned and reorganized the kitchen.  We plan on looking for a new microwave this weekend and plan on contacting the plumber to install the new dishwasher.  
It all came down to speak to my roommate in a compassionate and kind manner.  To be understanding of her depression, and reinforce the fact that I love her more than my own sister, and want to help her so it wasn't too overwhelming to her.  We ended up having a great time cleaning the kitchen and chatted up a storm about everything under the sun.  It was a productive and uplifting day for both of us.
The second highlight this week was after days of searching online – I found a gorgeous 3 piece quilt set in my favorite colors.  Teal, blue, white, and hints of light grey.  I also ordered a new set of sheets to match the light blue.  Saturday, I plan on shopping for white sheers for the windows.  I am looking so forward to changing everything this upcoming Tuesday.  I love to decorate, and I really wanted to brighten up my bedroom.  I know this will help my mood that has been swinging back and forth into depression.  The S.A.D. (seasonal affective disorder) was starting to truly bring me down, and I absolutely refuse to fall into the abyss.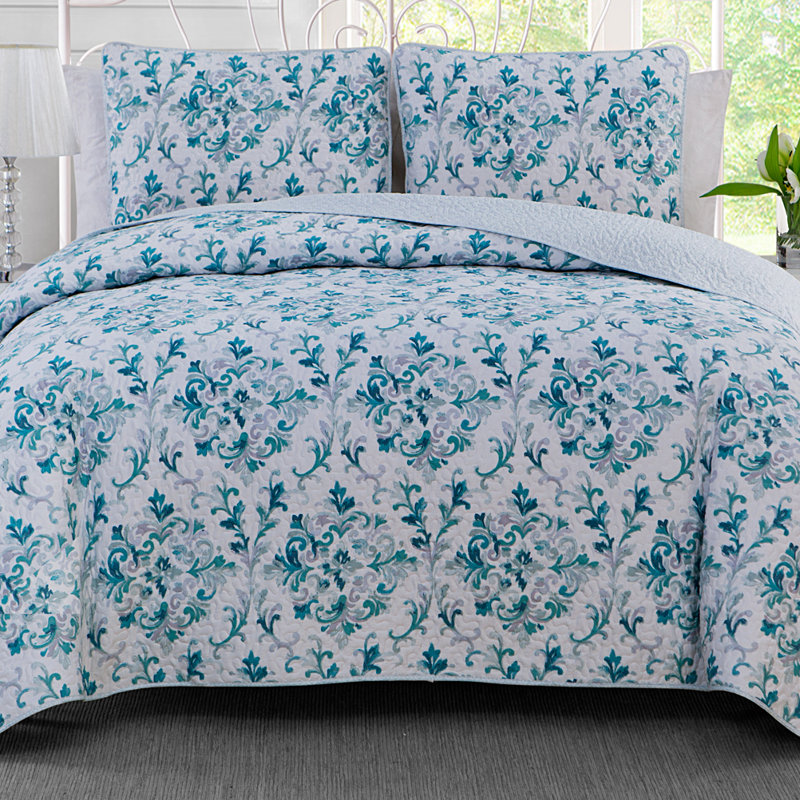 All in all, it was a great week! Pain levels down, attitude is a positive one, and now I have something to look forward to next week.  Yippie!
The only downside to the week/weekend is we are due for snow showers, freezing rain, and temperatures dropping.  How is the weather in your neck of the woods?  What are your plans for the weekend?
So, that is all I've got for this past week.
Hope you all have a great weekend!
Take Care & God Bless,
Beckie  💗