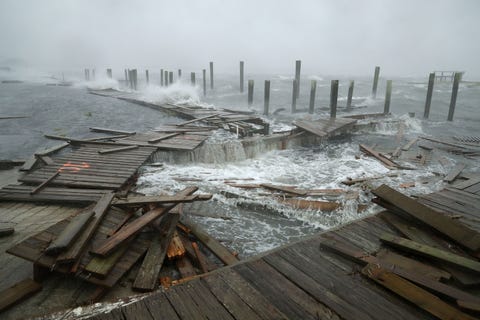 Hello, All!  Happy Friday to each and every one of you.  Hope this post finds all of you well.
I haven't written too much since Wednesday, because yesterday I woke up to see my vapor mod and tank had leaked all over my nightstand overnight.  I've been having problems with it for the last 2 months, but I kept trying to fix the damn thing on my own.  Obviously, I failed.
I quit smoking close to three years ago, and my dear friend, JT, introduced me to vaping.  So, this was kind of problem for me yesterday.  I couldn't fix it anymore, and I refused to even try.  I may have given up smoking, but I'm not prepared to quit vaping.  LOL!  
Our little anxiety group didn't meet, yet again for the second week, so my roommate, JK, and friend, JT, all got together to go to a local store called Map Vapes to check out the mods and tanks they had.  Usually, I'd be thrilled to get a new mod, but I wasn't excited about spending money. This is because I've been saving for my Florida trip, come this November.  However, I was able to find one at a reasonable price, and it's so pretty!  
When we arrived home, I set the new mod and tank up and was overjoyed that this one didn't leak all over my hands and furniture.  It's the little things that make me happy.  LOL!
I turned on the Weather Channel; that has been on for most of the week, to begin with, because of the hurricane "Florence" brewing outside North & South Carolina, Georgia, and Virginia.
My heart goes out to all the people that are affected by this storm.  I just can't help but watch what is unfolding down there.  The damage is overwhelming with the winds and several inches/feet of rain they are receiving.  The flooding is just horrifying to see.  
When speaking to my mother down in Florida last night, she is very concerned about the next hurricane that is heading towards Southern Florida.  She resides in West Palm Beach, and she was so shaken up by the last one that hit down there last year.  She was all by herself and hiding in her bathroom.  The rest of my family was in Vegas for my nephew's wedding.  
I can only sit up here and hope and pray that her area doesn't get hit hard by the next hurricane.  At least she can go to my sister's house if it the storm gets really bad.  At least she wouldn't be alone.
Other than watching the Weather Channel for most of this afternoon, I'm also trying to force myself to stay awake.  Yesterday, I made the sad mistake of drinking a cup of coffee around 2pm.  Not the brightest thing to do if you suffer from insomnia.  I didn't fall asleep until way after 5am this morning.  I have been lethargic since I got up.  
I did have my list of "Things To Do" written the day before, but that hasn't even been acknowledged since I got up.  The damn list can wait until tomorrow for all I care.  There's always tomorrow is the way I'm looking at it.  LOL!
So, that's it in a nutshell.  
For those of you down South, I hope and pray that all of you are safe and sound.  I truly hope all of you adhered to the evacuations and moved inland.  God Speed to all of you that are being affected by this horrendous storm.
Take Care & God Bless,
Beckie