Happy T.G.I.F. Folks!  We made it through another week!  YAY!
This series is dedicated to you, my fellow bloggers.  Each Friday is "Fri-Yay Frolic Time!"  a time to celebrate the arrival of the weekend.  The rules are rather simple.  You the blogger request a music video you want to hear to kick-off the weekend with.  I, your personal DJ will honor that request.
Let's Get The Party Started!
Carol Ann of "Therapy Bits" requested 2 music videos to kick her weekend off.  If you ask me…  Pretty damn good choices!
Kool &The Gang "Celebration"
Bonjovi – "You Give Love A Bad Name"
Ashley of "Mental Health @ Home" requested Offspring – "Pretty Fly (For a White Guy)"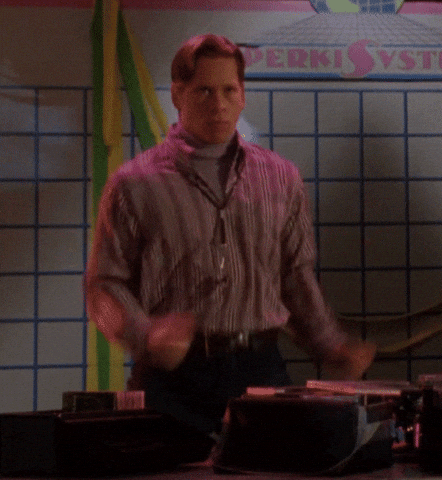 Michele Elkins-Hoffman of "The Hippy Chic" requested – Annie Lenox (Anything) So, I selected "Walking on Broken Glass"
My personal choice is Pat Benatar "Promises in The Dark"
Come on and join in the Fri-Yay Frolic Time by simply adding your music video request in the comment section of this post.  I'm your personal DJ and your request to kick-off the weekend can be played next Friday, 09/07/18.
Thank you to the bloggers that participated in "Fri-Yay Frolic Time!"  Have a fantastic weekend Everyone!
🎼Beckie🎼