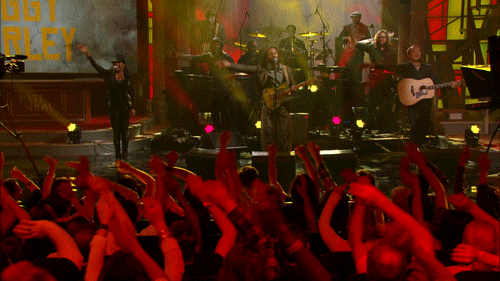 Happy Fri-Yay! All of YOU! We made it!
Every Friday is supposed to be a celebration that we made it to the end of the week, and we kick off the weekend with a music request.  Last week, I had quite a few of you join in the fun, sadly enough, only one request came in this week.  😥  Maybe, I need to remind you guys daily that 'Fri-Yay Frolic Time' is on every Friday.  Hmmm?
Well, I am going to honor the one request that I have received, because she loves this song and quite frankly, so do I.  🤩
Carol Ann of Therapy Bits requested – Madonna's "Cherish"
Two songs that I kept thinking about all week sort of summed up my feelings of how I've been feeling for the last two weeks.  For some odd reason, I kept singing them in my head instead of just playing them on Pandora. Today, I will play both, just the additional two videos.  Hope you enjoy them.
So, I ask you…  What is one of your favorite music videos or songs you'd like played here on 'Fri-YAY! Frolic Time?'   I'm your personal DJ, and your request is my job.
Next Fri-Yay is, July 20th.  Please add the music video and/or song you would like to kick the weekend off with.  All you need to do is add your request in the comments section of this post, and your request will be honored next Fri-YAY!
Many thanks to Carol Ann of Therapy Bits for her request!  🙂
Have a great weekend folks!
Beckie