Hey,  Everyone!  Happy Fri-Yay to you All!
I haven't done a Fri-Yay Frolic in some time now, and last week I asked if any of my readers had any request to what kinda music they wanted to hear this week.  The reason behind the Fri-Yay Frolics is to brighten up your mood after a long week.  And, I know we can all use that.  So, I hope you enjoy the selection of this weeks Fri-Yay Frolics!

Sgeoil requested The Beach Boys!
Dharkanein requested Boney M. – Maa Baker
Poetry From The Inkwell requested George Jones – Tennessee Whiskey
Adnama Maris requested Enya – Sail Away
Mel Gutier requested Dexy's Midnight Runners – Come on Eileen
And…  For one of my Fav's that I haven't heard in a long while…  Paula Abdul – Straight Up
A little of this, a little of that!  I'm your personal DJ, Do you have a request for me to play on next weeks Fri-Yay Frolics?  Please leave them in the comment section, and I will make sure they are played.  We all deserve to have a great start to the weekend!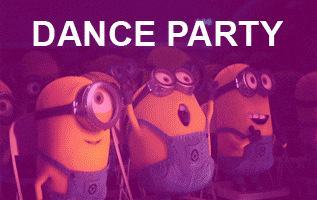 Have a fantastic weekend my friends!
🎼Beckie🎼