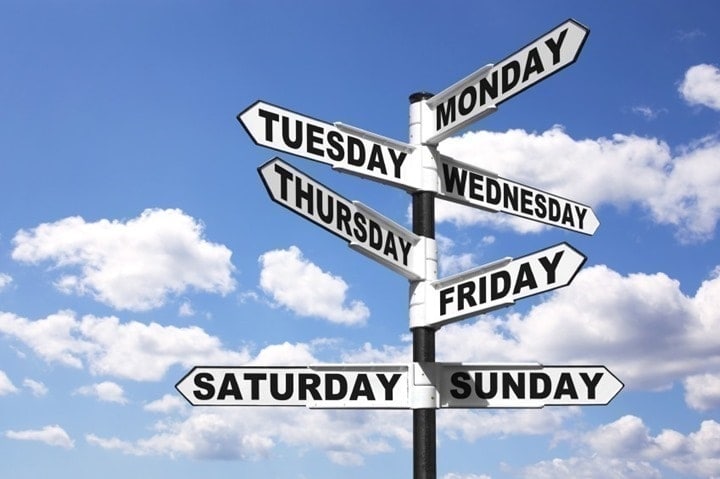 Hello, my dear fellow blogging buds!  How are you on this fine Saturday afternoon?  Any good plans this weekend?  I got nada plans, and that is actually okay with me.  I mean, don't get me wrong – I'm not sitting like a bump on a log or anything, I have the stuff to do around the house, and I want to get out and walk later this afternoon, but other than that, I want to spend some quality time catching up on reading other blogs that I haven't been able to get to throughout the week. 👩‍💻
First, I gotta bring up the wacky weather.  At the beginning of the week it was in the 50's, then it shot up to 91 degrees for three days straight, now we are back to somewhat normal temps for the month of May.  Granted, I am thrilled that the Winter from Hell is over with, but to shoot from Winter to Summer temps was a bit overwhelming.  I'm happy it's in the 70's now…  I can deal with the 70's any day of the year!  LOL! ☀️ 🌤 ⛅️ 🌥 ☁️ 🌦 🌧 ⛈ 🌩 Unfortunately, it's supposed to rain all day tomorrow though.  😢
Let's see, what happened this past week?  I got absolutely nowhere with the medical insurance, in fact, that will have to wait now until the following month because I have to get my oil changed, and brakes fixed on my car.  So, that in itself is going to cost a hefty duty out of pocket. I already had my bills taken care of on the 3rd. of the month, and now I'm practically broke already until June.  SSDI can only be stretched so far. 😰
I have already discussed my canceling my trip with my mother.  I simply can't afford to visit her in Florida at this moment, my fingers are crossed and prayers are being said every night, that I can at least visit with her come the Winer season.   It is imperative for me to get my medical health insurance first and foremost.  I miss seeing my therapist for over a month now, and that has depressed me more than anything, because quite frankly…  I really need her to talk to.  I honestly feel lost without her, and I can't pay out of pocket to visit her.  The whole situation just plain sucks! 🤪 😵 = 🤑
On a different note, I entered my first picture into "Revenge Of Eve's" – "Photos For Journals" Contest yesterday, and surprisingly enough, I did it correctly. LOL!  For those of you that don't know me…  I'm the worse person for taking direction on anything technology related.  Hell, I'm lucky I can do anything on WordPress at all.  LOL!
 💚 💚  💚  This week I also wanted to begin a Meet & Greet with other bloggers on all things for "May's Mental Health Awareness Month."  This is something I have wanted to do for some time now because I do like meeting new people, but I also wanted to learn about what other people face daily.  The challenges, achievements, and victories. But, most importantly,  break the stigma that surrounds mental illness.  I've got to say, I am happy to have met some great people since I started it, and I do hope you all get to know each other better by sharing your stories. 💚 💚 💚
Well, I guess that is all that I have for this week.  It was fairly drama free, and that is the way I like it.  I hope all of you have an enjoyable weekend.
Take Care & God Bless,
Beckie 💗