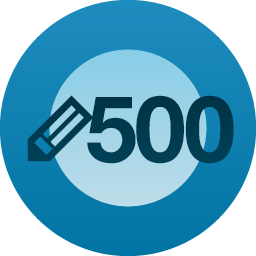 I just wanted to reach out to all my followers and Thank You, All, for making this such a remarkable year for me.  Each one of you has made my dream come true, and that was by writing, and reading such wonderful works that you have shared.
Today, I have hit my 500 posts, (mostly, from April on…) 2017 brought me to 429 followers, 13,505 Views, 4430 Visitors, 6083 Likes, and 1403 Comments.
Thank you, again, for making this a wonderful journey.  I so look forward to 2018 to be even better.
Take Care & God Bless,
Beckie